30¢ /button
per month.
It's a no-brainer.
Initial Cost
You can buy the software and use it directly with hotkeys or an icon. But we strongly recommend purchasing the Physical buttons as well.  Clients think they are amazing and it will give you an opportunity to put your branding on every desk.  We have four Button options starting at $4.99/button for our standard buttons with the Helpdesk Button Logo. Custom Branding with your own logo is available as well as buttons that include USB hubs.
Monthly Service Cost
Introductory licensing for beta users: 30¢/button/month.
Shipping
Free shipping to the USA. Standard is 6-8 weeks for custom buttons, but they come fully loaded and ready to install on client devices with your software build.
Our minimum order is currently 15 units for the generic Helpdesk Button or 100 units for custom branded buttons. Discounts are available for 500+ unit and 2500+ unit orders.  Shipping times will vary but since these items are customized with your logo you should expect to receive your buttons 4-6 weeks from the time of order.  This is also subject to change depending on demand.
Register to create a free account.

Set up your button the way you like.

While you're doing that, we send you a trial button linked to your account.

Order as many buttons as you want in our account portal.

Sit back and watch your clients and technicians solve problems with ease and speed.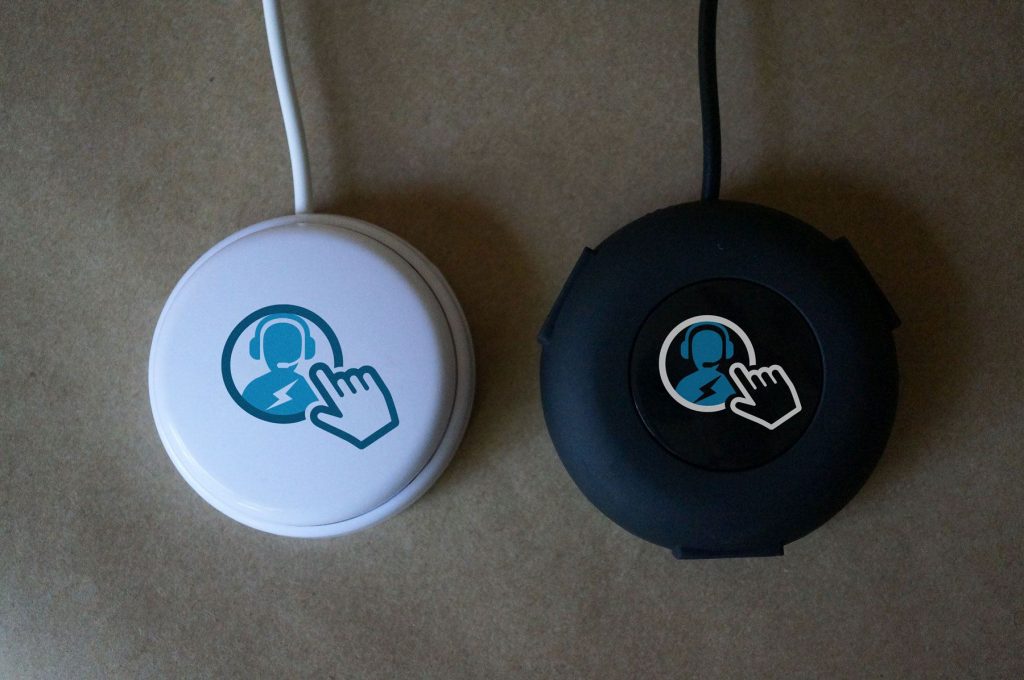 A WORD ON LICENSING
The licensing and hosting platform for the button software currently only costs $0.30/button/month during open beta.  This is the cheapest model we could come up with that would still allow us to cover server and ongoing development costs. There is no contract and you can remove buttons from your account at any time.